Blog
Laura Lane McNeal
This time LifeOfWriters had the pleasure of interviewing author Laura Lane McNeal. She resides in New Orleans and is married with two sons. DOLLBABY is her first published novel. She is presently working on a second novel.
- Can you tell us a little about yourself and how you became an author?
- I grew up in New Orleans and went to a very small school for thirteen years -- from kindergarten until I graduated high school. When I was about 12, I was in the library and discovered a special shelf with a an inscribed plaque indicating the books on that shelf had been written by alums of the school. It was one of those aha moments. I thought, well, if they can do it, I can do it too! One day, I thought, I will publish a book and have it on that shelf. I kept that thought, carried it with me for a very long time. It wasn't until Hurricane Katrina hit in 2005 when we had to evacuate the city, had to put my kids in school upon the mountains of North Carolina because that's serendipitously where we ended up, that the thought caught up with me. I was watching the news, listening to politicians talk about why New Orleans shouldn't be rebuilt, feeling helpless. Most of all, it made me angry, so I vowed as soon as I was able to return to New Orleans and rebuild my life and my home, which had received four feet of water, that I was going to do two things, and that was to start the writing career I had always dreamed of, and I was going to write about New Orleans as my way of putting the city back on the map. So that's what I did. Catastrophe lit a fire under me and DOLLBABY was born. It took forty years, but my book is now on the shelf in that library!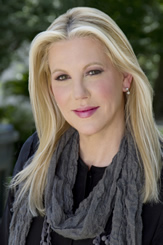 - Describe a typical writing day?
- I wrote the first draft of DOLLBABY in three months, but that's not typical! I was determined! I'd been researching the novel for over two years, taking writing classes and workshops, and decided the day my son went back to school, that I was going to sit down every day and write the novel until I finished. I wrote for eight hours a day, every day, for three months until had a first draft. It's not a schedule I would recommend for everyone, and not one I would tackle again. Now my typical day is to write for three to five hours in the morning, then organize my notes for the next day and do all the other business required of an author these days (which is a lot!) in the afternoon. I never sit down at the computer not knowing what I'm going to write. If I need to do more research, I'll do it in the afternoon. I don't set word counts, as many authors do. I try to get from one place to another, usually to the end of a chapter. Then the next morning, I edit or reread what I've written the day before to get my writing momentum going.
- Do you plan before you start writing? If so how do you do it?
- For DOLLBABY, I didn't write an outline per se but I had the whole story in my head from beginning to end, like a synopsis. DOLLBABY is very character driven, so I let the characters drive it from one storyline to the next, as long as I knew where the story was headed. Having said that, I did outline in detail each character so I knew how they would drive the story. At night, I'd study my research notes as if I were studying for a test, so by the next morning I had the whole next chapter mapped out in my mind. As I said above, I never sit down not knowing where the next chapter is going.
- Who read your first draft? And was it easy for you to get published?
- I was taking a writing workshop when I was writing DOLLBABY, which means there were ten people in the class, not including the teacher, commenting on it for the first 100 pages. (For each workshop, you submit 100 pages during the course of the class.) I already had an agent based on an earlier novel I had written, so I asked her if it would be okay to submit DOLLBABY to be critiqued by editors who were coming to New Orleans for the Words & Music Faulkner Literary Festival, which takes place each November. (I highly recommend this route for aspiring authors by the way!) One of the editors told me on the spot she wanted my novel! And the rest is history. I tweaked the ms with my agent for a few months, and the day after Easter, when she sent it out, there were five offers. It was getting ready to go to auction when it was bought by Pamela Dorman Books/Viking in a pre-empt. I was one happy elated over the moon camper! I realize this is not a typical story. I felt very lucky to say the least.
- Are your characters inspired by people you know?
- There are a few characters in the book based on real people, such as Mr. Henry, who delivers the groceries and takes the betting sheets from Queenie each day. And the Duck Lady, based on a women who roamed the French Quarter for decades with her ducks trailing behind her. The rest were visions of my imagination, a conglomeration of people all mixed into a gumbo. I tried to make the characters as real to life as possible. New Orleans is a unique place, so are the people. I wanted that to come through without them being caricatures. At the same time, I wanted them to be strong. I wanted them to represent the era, and through them, show how times were changing.
- Who is your favorite author?
- Okay, that's the toughest question I know! Favorite? I could never name just one! There are many that have influenced me, many I've learned from in different ways, many I'd love to emulate. And through the decades my thought on this has also changed. Early on, C.S. Lewis was a great influence. I read a lot of historical fiction such as Edward Rutherford and Sharon Kay Penman. As far as contemporary, there are too many to name!
- What is the best writing advice you have ever got?
- The best writing advice I ever received was this—published writers are those who never gave up.
If you want to know more about Laura Lane McNeal have a look on her sites:
By : Admin | Author Interview
2016-08-31 [ 04:40:04]
Leave a Comment