Book Reviews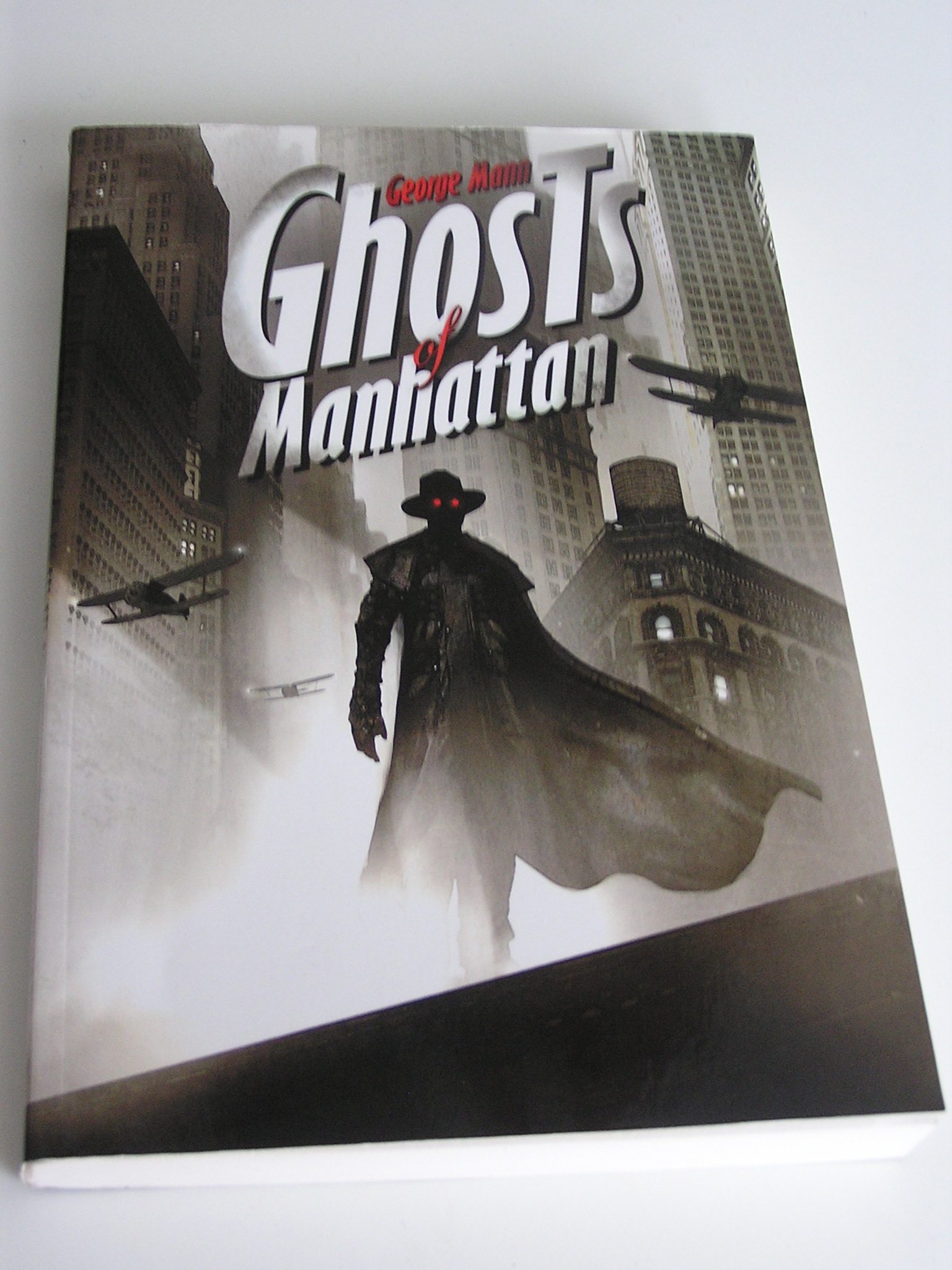 Ghosts of Manhattan
| | | |
| --- | --- | --- |
| Book author | : | George Mann |
| Book publisher | : | Pyr; First Edition edition (April 27, 2010) |
| Reviewed by | : | Ian Moore |
| Reviewed Date | : | 2014-09-22 |
| Reviewed Time | : | 00:00:00 |
| Price | : | $ 14.00 |
| Tags | : | steampunk, vigilante, superhero |
Manhattan, 1920's, jazz, flappers and coal-powered cars. A vigilante tries to take down a mafia boss, "the Roman", and in order to his goal, he need to battle against both physical and mysterious enemies. The steampunk gadgets and rockets gives a lively flavour to the already interesting mob-culture and a cold war stale mate with the British Empire. The popular superhero concept combined with the steampunk tech savvy world, the theme is good, the outcome is a little less than expected.

From a writer's perspective, this book can be interesting for those who seek a compelling piece of omniscient 3rd person narrator story. The narration can be confusing some times, even a turn-down point for less determined readers.
The action scenes are well written, I dare to say they are carrying the book on their backs, because his characters are feels like made out of cardboard. Sometimes they are funny, but that is all. The narrator POV and the the emptiness beyond the action scenes are the main turn-down points here, but if you can step over it, it is a light reading once you get used to the jumping narrator.

I would recommend for 3rd person omni POV research, and for hardcore steampunk fans, but if you are more picky, you can easily find better books set in the theme. Action fans can power trough the mid scenes, don't worry, you don't have to turn too many pages for action.
Replies
Posted By SophiaS
2014-10-02
00:00:00
Thanks for the review..like that you tell from/to a writers point of view with the 3rd person. Thanks.
Rating